Frequently Asked Questions
You can leave a question for Jeff in the comments section below or contact us.
To change the world through art.
Every act of kindness helps create kinder communities, more compassionate nations and a better world for all… even one painting at a time.
Contemporary abstract, in bright colors!
CLOD is the name I gave my brain tumor.  Like a clod of dirt.  He was treated with chemotherapy and radiation in 2006, and now my vision is "patchy," but stable.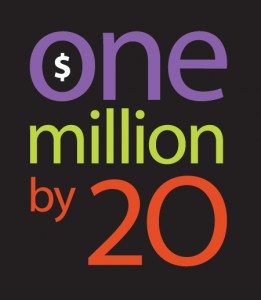 That was my goal, to generate $1 million for charity with my artwork before age 20, which I achieved. The total is now over $2.6 million!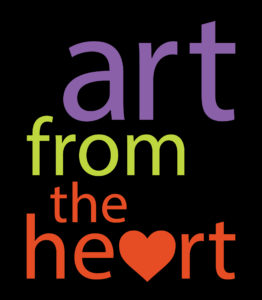 Each year, Jeff features a philanthropic Valentine's Day project called Art From the HeART.  Nominate your favorite U.S. charity for their chance to win an original Jeff Hanson painting for their next live auction. The charity must host an event featuring a LIVE AUCTION. The top five nominated charities are announced on Facebook. Fans will then have the opportunity to vote on Facebook for the charity of choice by clicking "like" on ONE of the five charity logos, through Feb 13th. The winning charity, announced on Facebook on Valentine's Day, will be gifted an original Jeff Hanson painting for their next live auction. Past winners are ineligible.
Past winners include:
Braden's Hope for Childhood Cancer (Olathe, KS)
Cannonball Kid's Cancer (Orlando, FL)
Team Jack Foundation (Atkinson, NE)
Sammy's Superheroes Foundation (Columbus, NE)
Michael Mosier Defeat DIPG Foundation (Bethesda, MD)
NOMINATE your favorite U.S. charity February 1-7 at JeffHansonArt.com
LIKE Jeff Hanson Art on Facebook  Five most-nominated charities will be announced on Facebook February 8
VOTE for ONE of the five charities by liking their logo on Jeff Hanson Art Facebook February 8-13
WINNER will be announced on Jeff Hanson Art Facebook Valentine's Day at 5 pm (CST)
Diversifying with more products featuring my artwork.  Gicle'es  (reproductions on canvas) are now available.  And, of course, more philanthropic ventures.
I don't really have any.  Anyone who uses very bright, bold colors.
Purple. A painting isn't finished until the purple goes on.
No.  The studio has to be quiet.  TV and music are too distracting.
I haven't caught up on commissions since 2008. Typically, my painting commissions are completed within 4 months.